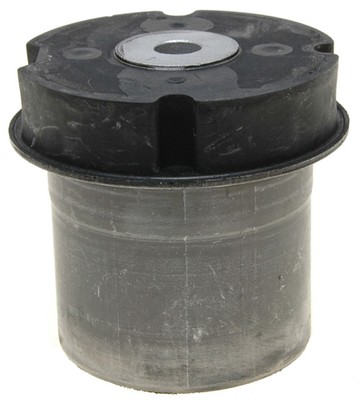 FREE SAME DAY EXPEDITED SHIPPING!!
The seller's complete auction listing, and description of their auction is listed below! All Listings are provided by the item's seller, through eBay.com
Powered by Frooition.comACDelco is the exclusive Original Equipment parts brand for Chevrolet, Buick, GMC and Cadillac, as well as a provider of premium aftermarket parts for most other makes and models.Other available applications include off-road, marine and industrial. Authorized eBay ACDelco Sellers have been selected because of their direct relationship with ACDelco as part of a certified parts distribution network. The ACDelco Authorized Seller logo is your guarantee that you are purchasing a genuine ACDelco part.Suspension Control Arm Bushing Rear Lower ACDELCO PRO 45G1167Part Number: 45G1167Features:Metal sleeve/rubber bushing design supports proper alignment, stability, and durabilityManufactured at TS 16949-certified facilities to ensure consistent high-qualityPremium, high-quality aftermarket componentEngineered to meet your expectations for fit, form, and functionProvides the performance and dependability you expect from ACDelcoDescription: ACDelco Professional Suspension Control Arm Bushings are the high quality replacement ideal for many vehicles on the road today. These control arm bushings isolate the control arm from your vehicle's frame. These premium aftermarket replacement components are manufactured to meet your expectations for fit, form, and function. TipsTipsFAQTroubleshootingDownloadsWarrantyTipsInspect or have your control arm bushings inspected regularly, following expos
ure to events that may harm the components, or when you experience signs of bushing wear.Replace your vehicle's control arm bushings as a set when possible, particularly if your vehicle has been subjected to heavy use.Consider whether a wheel alignment will be needed after bushing replacement. In some cases, it may be necessary to replace your vehicle's control arm in order to replace the control arm bushing. Installing a new control arm can interfere with the alignment of your vehicle, so a full four-wheel vehicle alignment is recommended should the control arm be replaced.FAQFAQCan I use ACDelco Professional Chassis parts on my non-GM vehicle?Yes. ACDelco Professional Chassis parts are for both GM and non-GM vehicle applications.Should I replace my all of my control arm bushings at the same time?Yes. You should replace your vehicle's control bushings as a set, rather than one-by-one, particularly if your vehicle has been exposed to heavy use.TroubleshootingTroubleshootingControl arm movement: excessive lateral movement in your vehicle's control arms may indicate worn bushings.Unexpected noises: scraping or squeaking noises when driving over road imperfections or clunking noises at the bushing mounting points may indicate worn bushings.Difficulty steering: steering and drivability issues may signal badly worn bushings.Abnormal tire wear: worn bushings may result in abnormal tire wear patterns.Alignment issues: an inability to set the proper alignment for your vehicle may indicate worn bushings.DownloadsDownloadsWarrantyWarrantyPowered by Frooition.comFrooition www.frooition.com | No-js Template | eBay design, eBay store design, eBay shop design, eBay template design, eBay listing design (ver:froo_no_js)This listing is currently undergoing maintenance, we apologise for any inconvenience caused.