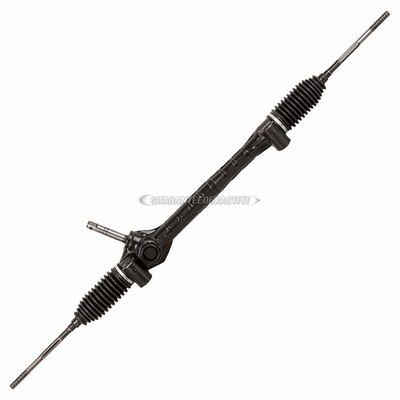 Total $127.18 After $90 Rebate, Free Return Shipping!
The seller's complete auction listing, and description of their auction is listed below! All Listings are provided by the item's seller, through eBay.com

byautoparts
Menu
Home
about us
american customer service
easy returns
easy warranty
fast shipping
contact us
Remanufactured Electric Power Steering Rack and Pinion For Chevy HHR 2006-2011
ABOUT THIS ITEM:
ITEM DESCRIPTION:
As one of the world's largest automotive parts suppliers, our parts are trusted every day by mechanics and vehicle owners worldwide. This Rack and Pinion Assembly is manufactured and tested to the strictest OE standards for unparalleled performance. Built for trouble-free ownership and 100% visually inspected and quality tested, this Rack and Pinion Assembly is backed by our 100% satisfaction guarantee.
Features:
Guaranteed Exact Fit for easy installation Fully remanufactured and tested OEM / OES unit - highest quality available Engineered for superior durability, backed by industry leading warranty This item is covered by our 36 month unlimited mileage warranty. We offer the best warranty service in the industry, without question. We even offer advance warranty replacement and free round trip shipping!
Specifications:
Manufactured to meet or exceed precise quality specifications
INTERCHANGES WITH THE FOLLOWING PART NUMBERS::
80-30142 R , 15140343
CORE DEPOSIT INFORMATION:
The purchase price of this Rack and Pinion Assembly includes a refundable $90 core deposit. When you send your old part (core) back to us, we refund the core deposit back to you. Return shipping from within the USA 48 states is FREE! BuyAutoParts includes a free pre-paid UPS return shipping label with your purchase. We make this very easy for you: when you receive your part from us, it will include a prepaid UPS return shipping label (these labels only work within the continental USA - if you are outside the US 48 states, you will be responsible for return shipping). Simply put your old part in the box that your new part was delivered in, attach the UPS shipping label, and drop it off at UPS or give it to any UPS driver and it will come back to us. Once we receive your core return, we will refund your core deposit. Core deposit refunds are typically issued within one week of us receiving your core.
other important information about this listing:
This item is backed by our 100% satisfaction guarantee, and our industry leading warranty. If you need any assistance, or just have questions, please do not hesitate to contact us. We are dedicated to providing you with all of the information you need to make a confident purchase, and we continue to support you after your purchase.
This part may also be known as: Electronic Steering Rack , EPS Rack , EPAS Rack
fits the following:
YearMakeModelDetails2006 - 2007ChevroletHHRLS Models - with Electronic Power Steering2008 - 2009ChevroletHHRWith Soft Ride Suspension (Option Code FE1) - with Electronic Power Steering2010ChevroletHHRExcluding SS Models and with Soft Ride Suspension (Option Code FE1) - with Electronic Power Steering2011ChevroletHHRWith Soft Ride Suspension (Option Code FE1) - with Electronic Power Steering
© Copyright 2017 BuyAutoParts. All Rights Reserved.