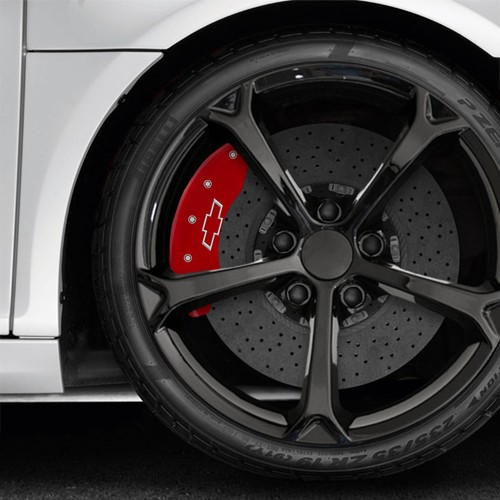 The seller's complete auction listing, and description of their auction is listed below! All Listings are provided by the item's seller, through eBay.com

Visit Our Store!
Chrome Trim
Chrome Trim
Accessory Combos and Body Kits
Bumper Covers and Trim
Door Handle Covers and Trim
Fender Trim
Fluid Cap Covers
Front and Rear Accent Trim
Front and Rear Light Bezels
Gas Door Covers
Grille Overlays and Inserts
Hood, Engine, and Engine Bay
Mirror Covers
Miscellaneous Molding and Trim
Pillar Post Covers and Trim
Rear Accent Trim
Side Molding and Rocker Panels
Tailgate Handle Covers
Vents and Vent Covers
Window Trim
Exterior Accessories
Exterior Accessories
Custom Emblem Packages
Graphics and Wraps
Hood Shields
Mud Skins and Mud Flaps
Side Rails and Locker Rails
Step Bars and Running Boards
Tailgate Guards
Tonneau Skins and Bed Caps
Window Vents and Visors
Interior Accessories
Interior Accessories
A/C Vent Trim
Dash Trim
Door Panel Trim
Door Sills
Floor Mats
Miscellaneous Trim
Replacement Parts
Replacement Parts
Bumpers and Roll Pans
Pedals and Pedal Kits
Replacement Grilles
Replacement Mirrors
Tire Pressure Sensors
Wiring and Electrical Systems
Lighting
Lighting
Dayliners
Interior Lighting Solutions
Light Bars, Mounts, & Brackets
Light Bulbs
Replacement Lights
Wheels & Accessories
Wheels & Accessories
14" Wheels
15" Wheels
16" Wheels
17" Wheels
18" Wheels
19" Wheels
20" Wheels
21" Wheels
22" Wheels
24" Wheels
Caliper Covers
Center Caps
Hubcaps and Wheel Skins
Wheel Bands
Gifts & More
Gifts & More
Dash Plaques
Hitch Covers
Key Chains
License Plate Frames
License Plates
Mugs
Red MGP Caliper Covers w/Bowtie for 2006-2011 Chevy HHR [Front]
Product Details
Item Type:
MGP Front Bowtie Engraved Red Caliper Covers for 2006 2011 Chevrolet HHR
Fitment:
2006-2011 Chevrolet HHR LS - 17' Wheel Min, Fronts Only2007-2011 Chevrolet HHR LS Panel - 17' Wheel Min, Fronts Only2006-2011 Chevrolet HHR LT - 17' Wheel Min, Fronts Only2007-2010 Chevrolet HHR LT Panel - 17' Wheel Min, Fronts Only
Description:
This officially licensed set of 2 front MGP aluminum caliper covers is precision engineered to attach with a snug, factory-like fit over your existing calipers. This set is custom 'Bowtie' engraved and powder coated with a brilliant red finish.These caliper covers install easily with stainless steel clips and don't rely on adhesive tape.Make sure that there is at least 3mm of clearance for these covers before installation.
Specifications:
Red powder coat finish with silver engraved BowtieConstructed from TIG welded aerospace grade aluminumInstalls with Stainless Steel fasteners without tape, adhesive, or caliper modificationProudly designed and manufactured in the U.S.A. Perfectly designed to fit your Chevrolet HHR
Shipping
We make every effort to process orders that are received on weekdays by 1:00PM Pacific Time (4:00PM Eastern). Orders received on weekends or on holidays are processed the next business day.
We offer free shipping for select domestic US orders! Shipping cost for Alaska and Hawaii are calculated based on size and weight, so an additional surchage may apply*
Once your order has been placed and shipped, you will receive a tracking number giving you complete visibility of your order and date of delivery (Tracking numbers may take until the end of the following business day to appear). We currently do not ship to Post Office Boxes.
For International orders, fees are calculated by location. When your product arrives in your country's destination, additional duties, fees, and/or taxes may apply based on your shipping method and your country's governing laws and policies.
*Certain items may incur additional shipping charges depending on the size and weight of your order
About Us
We're like you. When we want to customize our vehicles, don't want to waste time with flimsy, hard to install, or mistmatched accessories. So we set out to create Brighter Design, with the goal in mind of taking the guesswork out of updating your ride.
Every product we sell has been tested to meet our strict 4-point requirements in build quality, durability, ease-of-installation, and aesthetics. We aim to bring only the most brilliantly designed accessories right to your door.
Powered by Solid Commerce The All-in-One Listing, Inventory & Order Management Solution for Online Merchants