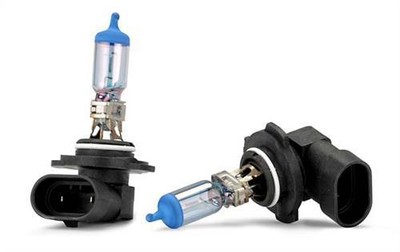 The seller's complete auction listing, and description of their auction is listed below! All Listings are provided by the item's seller, through eBay.com

Powered by Frooition.com
About Us
Contact Us
Payment
Shipping
Returns
Terms and Conditions
Privacy Policy
Help
Shop Categories
Piaa Lighting H10 Xtreme White Plus Bulb 45w 4000K, Twin Pack 15210
Piaa Lighting H10 Xtreme White Plus Bulb 45w 4000K, Twin Pack 15210
Part Number: PIA15210
Item Description
45W=60WSold as a pairPlug and playPIAA's bulb's have been completely re-engineered from the ground up. The larger glass tube increases output and allows the bulb to burn at a much cooler temperature. PIAA's provide the best possible balance between performance and bulb life.
About Us
About Us
Contact Us
Payment
Shipping
Return Policy
About Us
Excellent customer service is our strong point
Whether you are buying from the 4WheelParts website, catalog or eBay store, your shopping experience will be smooth. Most orders ship free in 1 day. 4WheelParts is a leader in catalog & e-commerce sales of Jeep & Truck parts. 4WheelParts remains a leader by offering EXCELLENT customer service. If there is any time you feel you were not treated to excellent customer service, contact 4WheelParts and we handle it.
We've been treating customers right for a while
When 4 Wheel Parts launched in 1961, the mission statement was Quality Parts, Lowest Prices, Fastest Service and Fully Guaranteed. Driven by that mission statement, 4 Wheel Parts grew from a one-man operation to become the largest distributor of off-road parts and accessories in the United States. Today, with more than five decades of experience, our customers expect superior service and 4 Wheel Parts strives to deliver that in our 59 retail stores, on the 4WheelParts e-commerce website, through our catalogs and on our eBay store.
Don't forget feedback
If you enjoyed your shopping experience with 4WheelParts on eBay, which we are sure you will. Please take a moment to leave positive feedback for 4Wheelparts.
Contact Us
Contact Us
Call 4WheelParts Customer Service
855-577-5639
If you have any questions or concerns about your eBay order please contact us. We want to make sure your eBay buying experience is smooth and satisfying. When you contact 4 Wheel Parts please have the telephone number and e-mail address you used to place your order.
If you would prefer to contact us via email - please click here
Hours of operation:
Mon-Fri: 8AM-5PM PST
4 Wheel Parts
400 West Artesia Blvd
Compton, California 90220
Payment
Payment
All 4 Wheel Parts eBay listings are Buy It Now, requiring immediate payment. Customers without a PayPal account can still pay online with PayPal using any major credit card. For no delay in the handling of your eBay order it is best to pay online via PayPal.
Shipping
Shipping
4 Wheel Parts eBay orders ship FREE to the continental U.S. using UPS Ground. 4 Wheel Parts has 5 distribution centers in the U.S. to get your item to you quickly. 4 Wheel Parts eBay stores only list items that are in stock so you never have to worry about delays. Most order handling takes one business day.
Return Policy
Return Policy
4 Wheel Parts strives to make your eBay shopping experience smooth and satisfying. If you are not completely satisfied with your order you may return it within 30 days from the date of purchase with no restocking fee. The buyer is responsible for paying for return shipping. The buyer can request a refund or an exchange for the returned item.
More Items!View more great items
About Us
Contact Us
Payment
Shipping
Returns
Powered by Frooition.com
Frooition www.frooition.com | No-js Template | eBay design, eBay store design, eBay shop design, eBay template design, eBay listing design (ver:froo_no_js)
This listing is currently undergoing maintenance, we apologise for any inconvenience caused.