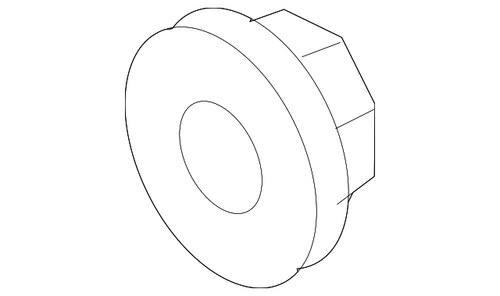 New OEM Factory Part
The seller's complete auction listing, and description of their auction is listed below! All Listings are provided by the item's seller, through eBay.com
HomeAbout UsPolicies Contact UsGenuine GM Jack Assembly Retainer Nut 11609411Product Description
1998-04 without remote cassette or cd player upo. Energy storage module cooling, with eassist. High voltage battery cooling components. Chevrolet Avalanche, with cladding. 2004-05, 2006-08 without SS. 2004-05, 2006-07 without SS. 1998-03 manual transmission. Coupe, without SS model. 2.4L, with eassist. H2 sut, 2008-09. 1998-02, type 2. Se, sle & ssei. 2008-11, STS-v. Conventional. Coupe, CTS V. 1988-90. Rear. 2.2L. Upper. Sedan,. 4 door. 1995-02. 2003-07. 1992-94. 2010-13. 2005-07. 1994-96. 1990-91. Hex type. 2000-2001. 2002-2005. Oldsmobile. Without gxp. Full console. Gmc, with xuv. 1992-97 2 door. 2.0L supercharged. Wagon, without hid. 2000-02 without gt. Without lower cover. 1997-99, lower cover. Reverse sensing system. Convertible, hex with con wa. Auxiliary, with auto stop-go. Electrical motor generator, 2.4L. Crew cab, jack storage compartment. Energy storage module cooling, 2.4L. Electrical motor generator, with eco. Standard cab, jack storage compartment. Extended cab, jack storage compartment. Energy storage module cooling, with eco. 1991-93 se, gt & gtp coupe, with aero pkg. Running board, chevrolet & gmc, with long wheel base.
SpecificationsBrandGMManufacturer Part Number11609411SKU11609411ProductGenuine GM Jack Assembly Retainer Nut 11609411About Us
To find the lowest prices online when buying genuine Mopar parts, visit only aircapitalmopar. We are your home for official OEM Mopar parts. Have a question about a specific part, accessory, or general repairs? Our Mopar parts team is here to help. As a Mopar dealer, your satisfaction is our top priority. You can trust to be your source for all your Mopar parts needs.
Terms and Conditions
Thank you for shopping with us. Please find our policies below.
If you have any other questions, please don't hesitate to contact us.
Shipping Terms
In stock orders ship within 24 hours.Weekend orders will be processed the next business day.If a part is not in stock and must be ordered from the manufacturer, it usually takes 2-3 days to arrive to us and will be promptly shipped to you. Most of the orders are shipped complete within 2-3 business days. A few of the parts ordered from the manufacturer may take up to 5-6 business days to arrive and will shipped to you immediately.Depending upon location, ground shipments usually take 2-7 days. Your order may be shipped Overnight for an additional cost.Oversized shipments will be additional; you will be contacted prior to shipping for approval. We cannot guarantee transit times for ground and oversize orders.Shipping Carrier substitutions may be made at our determination in an attempt to reduce shipping cost to the customer.We do not ship internationally.In the unlikely event that a part has been placed on backorder or discontinued, we will do our best to try and find one for you as quickly as possible.We do not ship COD orders.
Return Policy
Contact us to arrange for any returns.A copy of the invoice will need to be included with the return.There is a 20% restocking fee charged against all returned parts.Parts must be resaleable and in the original packaging.We cannot take back used parts.We cannot take back installed or tried parts.Electrical parts are not returnable.We do reserve the right to refuse and return any parts we find have been installed, are used or do not meet the above criteria.Return request need to be within 30 days of receipt.
Cancellation Policy
An order or a portion of an order may be cancelled up until the time it is shipped and no longer in our possession.If the cancelled part was special ordered from the manufacturer a return fee of 20% may apply.
Home • About Us • Policies • Newsletter Signup • Contact UsCopyright © 2018 davismoorecdjr, All rights reserved.Solution by RevolutionParts, Inc. :: Design by OCDesignsOnline