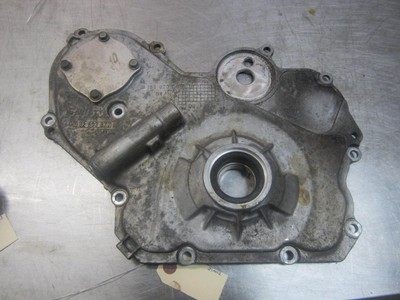 The seller's complete auction listing, and description of their auction is listed below! All Listings are provided by the item's seller, through eBay.com

Vehicle Type:
Year: 2008
Make: CHEVROLET
Model: MALIBU
Trim Level: CLASSIC
Engine Size: 2.2
Engine Code: L61
Valvetrain: DOHC
Transmission: AUTOMATIC
ENG 21M1 IN 24Y101 OP 24Y102 CR DA02 HD DA03 BKS02
Fitment Type:
ALERO 02-04 2.2L

ALLURE 10 2.4L

AURA 09 2.4L

AURA 07-08 2.4L

CAPTIVA SPORT 12 2.4L

CAPTIVA SPORT 13 (2.4L)

CAPTIVA SPORT 14-15

CAVALIER 02 2.2L, VIN F (8th digit)

CAVALIER 03-05 (2.2L)

COBALT 05-10

EQUINOX 10-12 2.4L

EQUINOX 13-15 2.4L

G5 07-10

G6 06-10 2.4L

GRAND AM 02-05 2.2L

HHR 06-11

IMPALA 14 VIN 1 (4th digit, New Style), 2.4L

ION 03

ION 04 2.2L (opt L61)

ION 05 2.0L

ION 05 2.2L

ION 06-07

LACROSSE 10 2.4L

LACROSSE 11-13 2.4L

LACROSSE 14-16 2.4L

MALIBU 04-05 VIN N (4th digit, Classic), (2.2L)

MALIBU 04-05 VIN Z (4th digit, New Style), 2.2L

MALIBU 06-07 2.2L

MALIBU 08 classic style (emblem in grille), 2.2L

MALIBU 08 new style (emblem in bumper cover), 2.4L

MALIBU 09-10 2.4L

MALIBU 11-12 2.4L

MALIBU 13-14 2.4L

ORLANDO 12-13

ORLANDO 14

PURSUIT 05-06

REGAL 11-13 2.0L

REGAL 11-13 2.4L

REGAL 14-16 2.4L

9-5 11 2.0L (VIN R, 8th digit, opt LHU)

LS 00-04 2.2L

LS1 00-04 2.2L

LW1 00-04 2.2L

L100 00-04 2.2L

L200 00-04 2.2L

L300 00-04 2.2L

LW200 00-04 2.2L

SKY 07-10

SOLSTICE 06-10

SUNFIRE 02 2.2L, VIN F (8th digit)

SUNFIRE 03-05 (2.2L)

TERRAIN 10-12 2.4L

TERRAIN 13-15 2.4L

VERANO 12-13

VERANO 14-16

VUE 02-07 2.2L (opt L61)

VUE 07 2.4L (opt LAT)

VUE 08-10 2.4L

The Hollander Interchange is Copyright © 2015 by Hollander, LLC All rights reserved.
About Us:
We are dedicated to providing the highest quality used parts at competitive prices. EJC Performance's staff provides excellent customer service, on time delivery and treats all customers with honesty, respect and professionalism. Questions? Contact us through eBay messaging.

EJC Performance works hard at our commitment to a sustainable environment which is demonstrated daily in our conscientious recycling practices.
Items for Sale:
Parts are sold "as-is".
All parts are used unless stated otherwise, inspected and only sold if in good working condition.
If you are not happy with the part, please contact us through e-Bay for a replacement or a refund.
Our phone number will be included inside the package for any concerns or questions.
We work hard to make sure only quality used parts leave our warehouse.
These parts are used and will show signs of minor wear but are not sold if it affects functionality.
Milage is not known on any parts.
All items are sold with no core charge.
Not included with the sale of parts unless otherwise stated: bearings, piston rings, seals, gaskets, o-rings, thermostats, drain plugs.eBay's compatibility list is usually accurate but there are times that this is not so. Please verify the item in the picture is the type and what you need. The item for sale is the item listed in the title. If you need a casting number that is not photographed, feel free to contact us for the number.
Purchasing terms:
Shipping Notes:
Please only serious buyers and bidders.
We accept payment through PayPal or over the phone.
When a best offer is accepted payment needs to be made in 5 business days or item will be relisted.
If you purchase an item by mistake please contact us to cancel the sale within 7 days.
Any refunds will be sent to the account the original purchase was made on.
We aim for satisfaction in every transaction. Before leaving feedback please contact us if there is a problem and we'll make it right.
We are off Saturday and Sundays but will do our best to reply to letters within one business day.
All Colorado residents add 8% sales tax.
Great care will go into packaging your item.
Tracking numbers are generated and sent to you when the item ships.
All items are packaged and shipped next business day after purchase or same day if bought before 8am.
Need your part in a hurry? Contact us for expedited shipping.
Sometimes we use boxes that were for other products, so be aware that your item might arrive in a box you were not expecting.
Please remember that with holidays, things will not ship that day.
We ship items using FedEx ground or USPS.
All items that will be freighted, are only to business addresses.
If an item is freighted to a residential address, additional shipping charges are assessed.
Expedited shipping is available, call for pricing.
Most items shipped USPS are through priority mail.
Free shipping applies to continental US. US territories, Hawaii, and Alaska will usually qualify for the free shipping except with items over 6lbs and over 12 inches in length, contact us for pricing.
Any item shipped to a US address and then forwarded out of the continental US is not our responsibility, and we will not supply a return label.
Any forwarded packages to another carrier, which is not one of our carriers, will not be warranted for damage.
All shipping times are estimates and are subject to delays (flooding, weather, and etcetera).
International Shipping:
Warranty:
We ship internationally please contact us for pricing.
International shipping is sent USPS International Priority.
First Class international is not an option.
No freight items sent internationally.
International Taxes and duties are the responsibility of the purchaser.
Any item shipped to a US address and then forwarded out of the continental US is not our responsibility, and we will not supply a return label.
Any forwarded packages to another carrier, which is not one of our carriers, will not be warranted for damage.
All shipping times are estimates and are subject to delays (flooding, weather, and etcetera).
We offer a 30 day guarantee on all parts unless stated otherwise.
No warranty for commercial use, racing, marine or other heavy use.
Warranty does not include loss of time, labor, improper installation, overheating, abuse, neglect, tow charges, fluids, gaskets, bolts, rentals, diagnosis and other incurred charges.
Items that have tamper evident stickers they must be present and intact for warranty or refund.
Some items will have tooling marks and must be present for refund or warranty.
We also will not warranty parts that have received attempted repairs without contacting us first.
Returns:
We take all issues with parts seriously and respectfully.
All returns are accepted up to 14 days after date of delivery for cash refund.
Original shipping charges and return shipping charges are not refunded.
If a part fails in the guarantee period, the part will be exchanged or refunded at our option.
Upon purchaser error the restock fee will apply and will void the e-bay buy back guarantee.
All returns have a 20% restocking fee.
Customer pays return shipping.
All returns need to arrive in same condition sent or no refund will be issued.
You need to have a return authorization by contacting us before you return the item. No return on electrical items.
Notes on Cylinder Heads
We do a cylinder leak down test on all engines before disassembly and straight edge after removal. It is recommended to do a resurface and valve stem seals. It is at your own risk to install a used head without proper surface preparation following manufacturer's recommendation. If a cylinder head is listed as refurbished that means that valve seats are ground, head has been decked (resurfaced), new valve stem seals, valve guides if needed, new valves if needed, and pressure tested. All rebuilt heads come with 3 month 12k mile warranties.

Most cylinder head bolts are torque to yield. It is the purchaser's responsibility to know what they have.
Notes on Crankshafts
All crankshafts are sold with a recommendation for a polish. No crankshafts are sold that need to be ground. If you need journal measurements please contact us and we will get them for you.
Notes on Cylinder Blocks
All blocks are sold bare. No crankshafts or pistons are included. Not all main cap bolts are included due to most need to be changed upon rebuild. The blocks only require a cylinder hone and are not sold if they require a bore. Some cylinders will have light surface rust that forms during shipping but is rare.
Notes on Radios, Clusters, and other Electronics
All radios will not come with security codes. The code will need to be attained by the purchaser. Some devises require dealer reprogramming to accurately work, this is also the responsibility of the purchaser. Do not purchase if you do not agree to the terms. If you return an item it will incur a restock fee. Millage is unknown or estimate on clusters unless it is a mechanical readout.