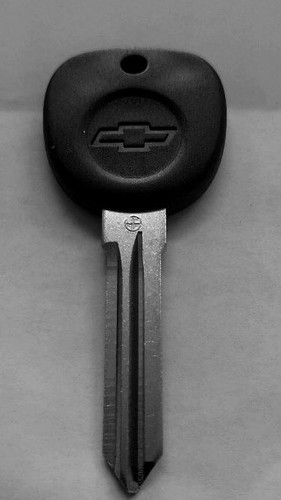 The seller's complete auction listing, and description of their auction is listed below! All Listings are provided by the item's seller, through eBay.com

NEW OEM CHEVY transponders CIRCLE PLUS KEY BLANK WITH FREE PROGRAMMING INSTRUCTIONS>!!!! The key we have listed is shows to be a white or silver bowtie. This is a reflection from the camera flash It will arrive all black. This is an OEM(Original Equipment Manufacture) key blank. Always buy OEM. They will fit, function and last longer. There are keys out there that are not made from the same materials as OEM. These will not last as long and may damage the lock cylinder. The locksmith's always prefer OEM.
No returns on cut keys.Fast Free Shipping!