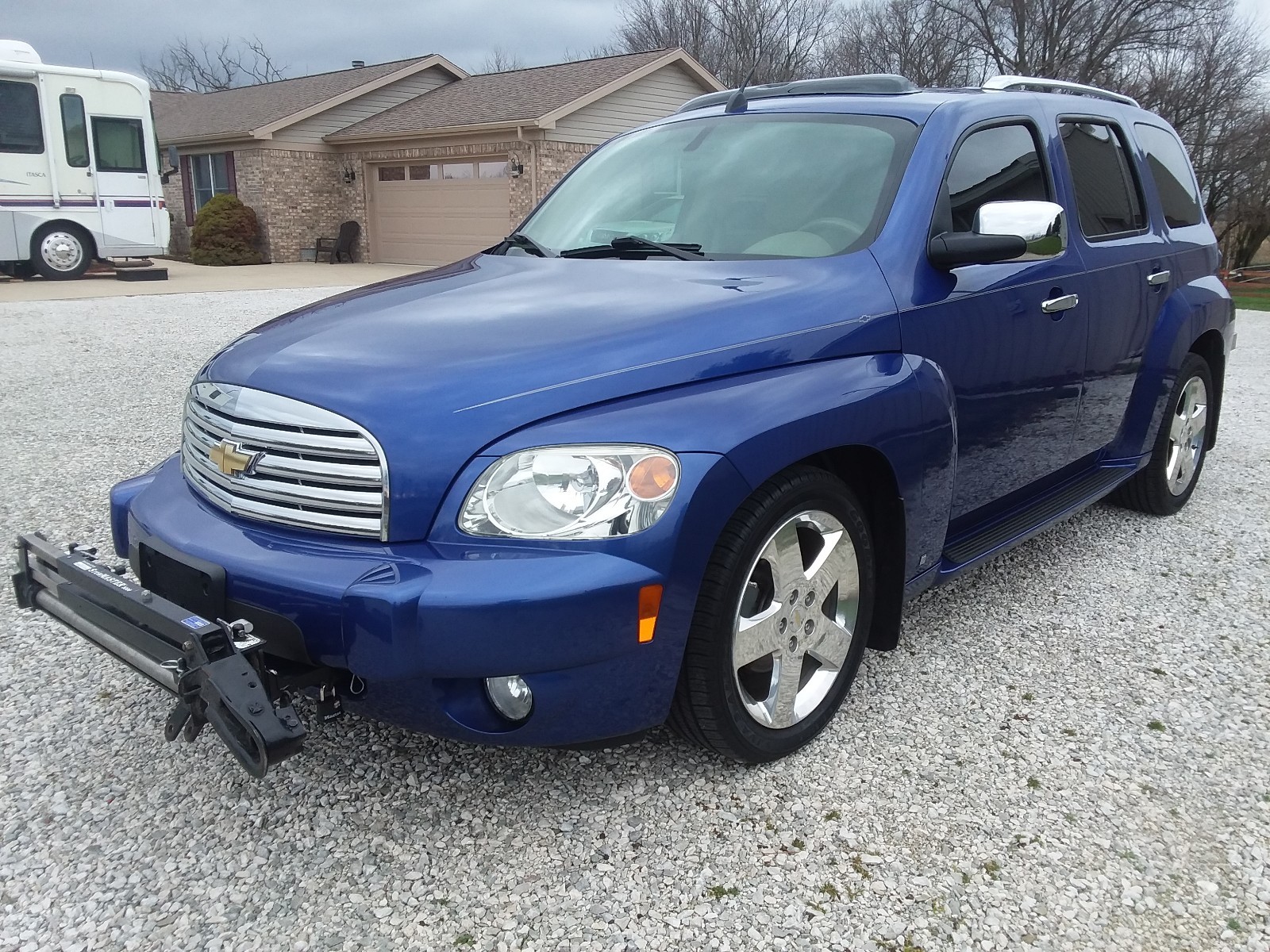 The seller's complete auction listing, and description of their auction is listed below! All Listings are provided by the item's seller, through eBay.com

2006 HHR LT Dinghy Tow/ Transporter with Extra
Hitch Equipment 71,390 Miles
This vehicle has
been set up for dinghy/flat towing. It
can still be used as a normal vehicle as all towing equipment can be
removed. It was used less than 1 year in
our transporting business. There is
enough room in the back for 2 average size people to lie down flat when the
rear seats are down and the front seats are moved forward. It has several storage compartments/areas.
2.4 Ltr Engine (Ecotech)
Automatic
Transmission
Sunroof / Moon Roof
Front Wheel Drive
Heated Leather Seats
Power Drivers Seat
Dark Tint Windows
Cruise Control
Power Windows
Power Door Locks
Radio/CD/XM/Aux
Luggage Rack
1.5" Receiver Hitch
on rear
New Tires &
Alignment
Front & Rear
Brakes replaced recently
Fresh Oil Change
Full tank of Fuel
Extra set of tires
(appx 30-50% tread remaining)
HITCH/TOWING
EQUIPMENT INCLUDED:
Roadmaster
Stowmaster 5000
Universal Hitch
Bobtail Hitch
Long Adjustable Drop
Hitch
Medium Length Drop
Hitch
Short Adjustable
Drop Hitch with 2" Ball
Wiring Harness for
School Bus Hook-up
Wiring Harness for
International Truck Hook-up
All safety Cables
Plus Other
Miscellaneous Wiring